Welcome to Into A Secret Land - the web page dedicated to Sandra, the German singer who has had numerous hits over the years starting with Maria Magdalena in 1985. After 1999's My Favourites compilation, a new studio album was released in April 2002 - The Wheel Of Time, and in September 2003 came the video compilation The Complete History. In March 2006 the single Secrets Of Love was released - a duet with DJ BoBo. In September 2006 the remix album Reflections was released, followed by The Art Of Love in February 2007. In March 2009 the album Back To Life was released, with the compilation The Platinum Collection released in November 2009. A compilation album with extended versions and B-sides was released in April 2012 as so80s Presents Sandra.

The information found here has previously been located at the Enigma page. If you are looking for a specific item of information, try the web page search form.

This page is maintained by Joar Grimstvedt (contact).
---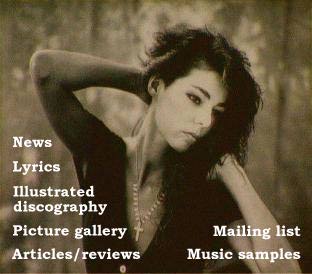 ---
Updated December 31, 2012 by Joar Grimstvedt joarg@hsr.no