Welcome to this WWW page for Enigma, and for the man behind it - Michael Cretu. Here you'll find a wealth of information on Enigma and Cretu. Sandra, the female voice of Enigma and a recording artist in her own right, has her own web page: Into A Secret Land - The Sandra Homepage.

If you are looking for a specific item of information, try the web page search form.

This web page is maintained by Joar Grimstvedt. Do let me hear any comments you might have.

joarg@hsr.no
---

Get the full information on the latest Enigma singles and albums on these pages:


Michael Cretu's other project: Trance Atlantic Air Waves.
---
Latest news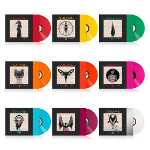 May 4, 2018: All of Enigma's eight studio albums as well as a compilation album are released on vinyl as The Colours of Enigma - The Vinyl Series. The nine albums are released individually, not as a box set, with the albums featuring new cover designs (by Dirk Rudolph) and each album having a differently coloured vinyl. The music is remastered, and pressed on 180 g vinyl. Most of the albums are released on vinyl format for the first time, with only the first two and the last album having previously been released on this format. The list of albums released are as follows: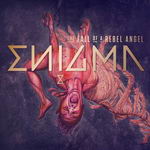 November 11, 2016: Enigma's eighth album is released: The Fall Of A Rebel Angel. The first album since 2008, it "tells the story of a symbolic journey to redemption", with the songs following a "protagonist [who] sets off for development and evolution". The lyrics are written by Michael Kunze, a German lyricist who crossed paths with Michael Cretu also in the early 1980s. As part of the album story are artworks by artist Wolfgang Beltracchi, who painted the cover art as well as a painting for each of the 12 songs. There are several featured vocalists on the album, including Anggun who provides vocals on the album's first single Sadeness (Part II). Deluxe editions of the album contain a second disc with narrations of the story in English, Spanish and French, with music backgrounds. A "super deluxe edition" also includes a signed picture frame and exclusive online content.





See the news archive for more information.
---
Illustrated discographies
Lyrics
Articles, interviews and reviews
---
Other things
Discography for Enigma, in plain ASCII. Maintained by Gavin Stok. Also get the ASCII version of the discography for Michael Cretu.
Samples of some of the Enigma songs.
Reviews of music by Dao Dezi, Delerium, Enchanted, Mike Oldfield and Sacred Spirit, as well as links to relevant web pages.
A collection of pictures of Michael Cretu and related artists.
Information on the Enigma mailing list, including option for searching the archives of the list.
Enigma page update history -- About this page
---
Updated May 5, 2018 by Joar Grimstvedt joarg@hsr.no